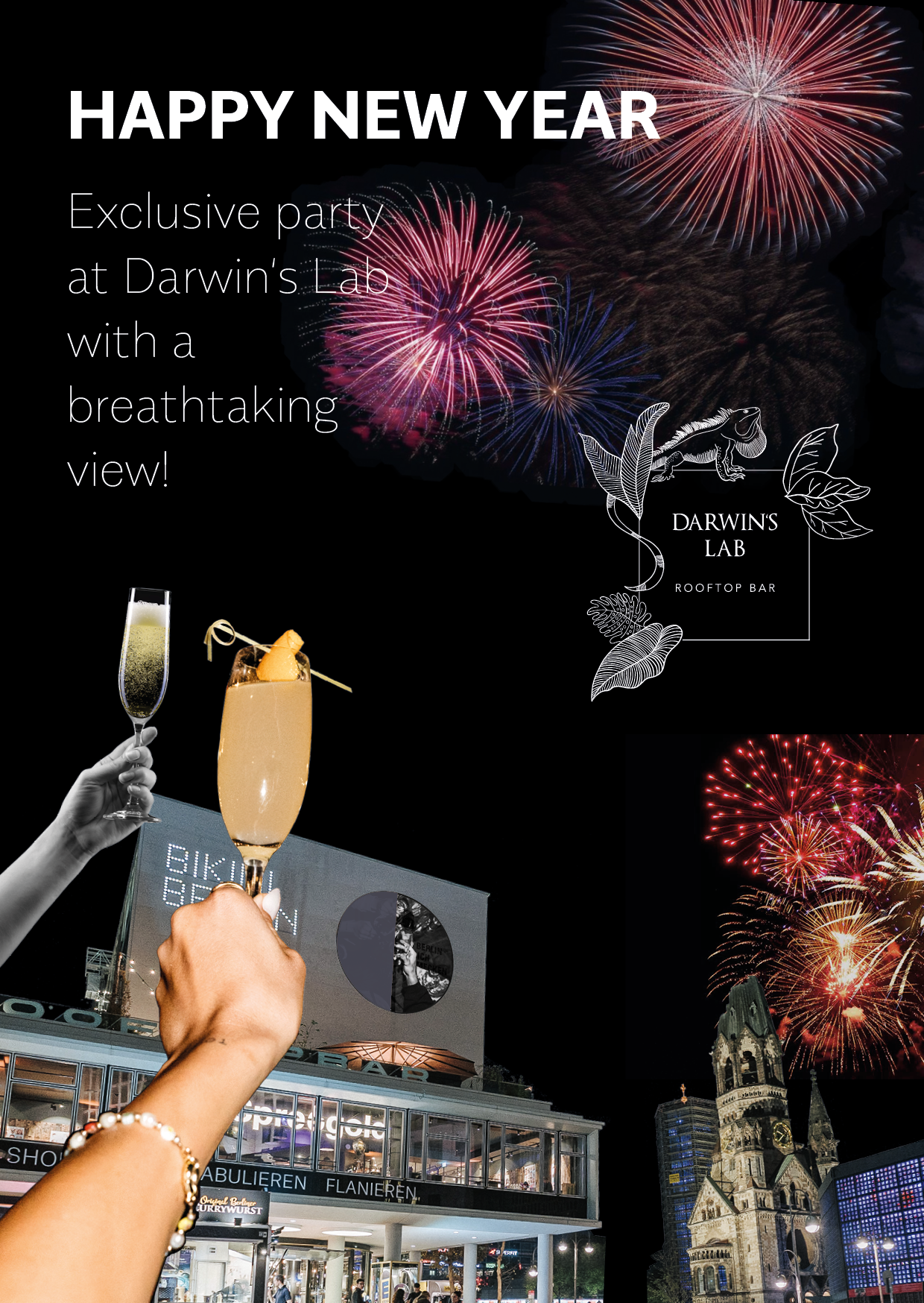 Celebrate with us in 🍾🎆🎇
In our rooftop bar DARWIN'S LAB you have a wonderful view of the Memorial Church and the Waldorf Astoria and this is exactly where we would like to celebrate with you exclusively through the night.
Starting at 7 pm we await you with a WELCOME DRINK. Later a delicious FLYING MENU will be served, you'll also have 3 LONGDRINKS included in the ticket price. Anyone who knows us knows that the music is great, DJ DIETA BERLINER will be joining with his best records. All-time classics, house classics, disco and lots of new things will be played, so be prepared for a lot of dancing.
Suddenly it's midnight, time for the MIDNIGHT SNACK. If you want, you can go to the terrace when the New Year is greeted with the fireworks and then we continue to celebrate inside as long as you want.
Get your tickets early, tickets are limited.